Automate the Processing of Forms and Documents.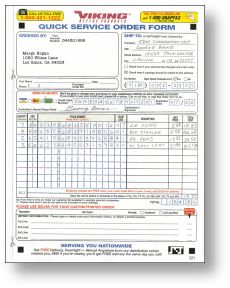 TELEform Designer is the point & click way to implement automated forms processing and document capture. Designer includes complete layout tools to create new forms and to automate your existing forms, configuration settings to use pre-made business rules, recognition settings to maximize throughput, and Connect Agents to tie your forms and documents to back-end systems. With Designer you will implement your project in 75% less time over products that require manual configuration.

'Ruggedized' Traditional Forms
Four fixed cornerstones and a special form ID let TELEform accurately process scanned and faxed forms, even when skew and distortion has been introduced during processing.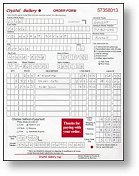 VersiForms™
With the versatility to change and relocate reference and form identification marks, VersiForms offer reliable interpretation, while providing design flexibility for high-quality forms.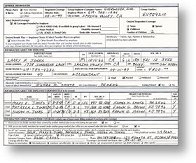 Existing Forms
Existing forms can be imported with two easy steps. Simply scan in a blank copy of a form and TELEform will identify its distinguishing features for automatic form identification. Then use the design wizards within Designer to band over each field and quickly define the attributes of each field.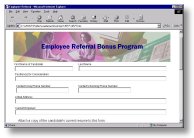 HTML+Forms
By adding HTML+Forms to TELEform, any form can be easily converted into HTML format and posted to a web site for automated collection and processing.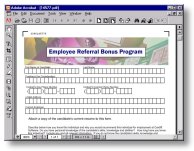 PDF+Forms
Put your paper forms online in Adobe PDF format with PDF+Forms. This unique solution lets you automate the processing of online forms, even if your users print and complete the forms by hand. PDF+Forms also supports digital signatures, email routing and more.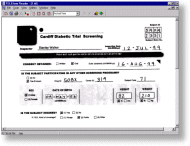 Automated Batch Processing
The TELEform Reader module provides complete recognition services for forms processing and document capture applications. Reader automatically identifies forms, separator sheets, and documents, eliminating the need for manual pre-sorting of batch jobs. Reader usually runs in an unattended mode, and offers automated load balancing in network cluster configurations with TELEform Enterprise.

Scanners and Imaging Boards:
Agfa
Cruse
Fujitsu
Kodak

Storage:
Disc
Hewlett Packard
Plasmon


Document Management Software:
Saperion
Cardiff
Paper Vision
SWT





Miscellaneous:
Bookeye

Fax Products:
Captaris
Dialogic