Automate the Processing of Forms and Documents.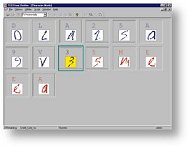 TELEform Verifier highlights questionable data entries. Three verification modes displaying characters, fields and forms enable quick data correction.
To help you work efficiently, Verifier offers functions that ensure only accurate and complete data makes it to your database.

These functions include:
Database validations
User-defined dictionary look ups
Numeric range tests
Date, currency and character-specific formatting
"Always review" and "Entry required" field designations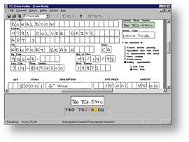 TELEform includes a fully integrated Visual Basic programming language called BasicScript™ that allows you to customize validation requirements. Using BasicScript you can build arithmetic comparisons, financial calculations, calls to external applications, skip and fill logic, and other business logic routines into your forms.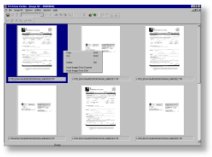 Image QC
Image QC is the first step to assuring quality images will be stored in your system. In Image QC, images can be viewed, sorted with a "slide sorter" user interface, and easily updated or replaced via additional scanning or importing an image from file. Image QC is available right at the scan station (via Scan QC) or available at a later time when different operators might be performing quality checks and image replacement.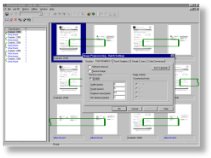 Job QC
Job QC assures that documents are grouped properly for image export. Documents can be grouped via separator sheets or barcodes, grouped as attachments to a defined form or grouped manually by quickly tagging images in the Job QC mode. Job QC also includes Software ReScan where the user can quickly clean up images even after the scanning process has taken place.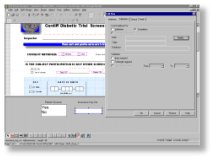 Capture Zones
Index information is input via a customizable interface that is designed in the TELEform Designer. A variety of options allow the user to create an interface that will allow for the minimum number of keystrokes for the data entry operator. Options include pre-filling data from previous fields or images, database look-ups and data completion via a database. Built in Validations are included in the TELEform product along with the ability to create custom business rules via a Basic Script interface.
Data Review and Double Key
Data Review and Double Key finalize the process as critical index values can be reviewed or re-keyed by a second data entry operator. The Verification process also allows for images to be escalated to a supervisor or routed to a specialized data entry clerk. Notes functionality allows the data entry operator to note why an image needed review or extra attention.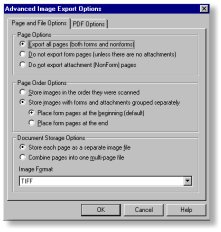 Connect Agent Options
TELEform provides output Connect Agents to send images along with their corresponding index values to a variety of popular Document Management Systems. The user can set up advanced options to define which images should be exported, image export type (TIF, PDF etc.) and image ordering. For customers choosing to export images to their own internal directory structure a Capture to Directory Connect Agent is included to define a custom export.

Scanners and Imaging Boards:
Agfa
Cruse
Fujitsu
Kodak

Storage:
Disc
Hewlett Packard
Plasmon


Document Management Software:
Saperion
Cardiff
Paper Vision
SWT





Miscellaneous:
Bookeye

Fax Products:
Captaris
Dialogic