Automate the Processing of Forms and Documents.
System Control and Administration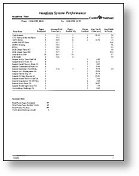 TELEform Control Center gives system administrators the power to monitor and manage the data collection process. Administrators can report on and react to every activity, from form input and recognition to data output across a network. Based on the Microsoft Management Console (MMC), TELEform Control Center ensures that throughput goals are achieved by providing real-time reporting on individual, group and system-wide performance.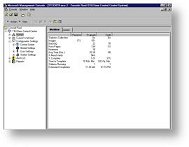 For analysis and decision-making, Control Center's SQL-based customizable queries can be utilized to report on trends that affect each business environment. As a single point of control for the entire forms processing system, Control Center allows system administrators to: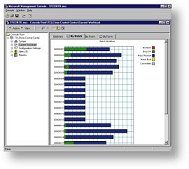 View work in process and overall system performance
View and monitor operator performance and throughput in real time
Make changes to system-wide and operator/workstation settings
Control the priority of work and escalate specific batches for immediate processing
Maintain system security, assigning operator logins and passwords
Configure alerts that will highlight specific throughput or processing issues for immediate attention
Generate extensive reports on system and operator performance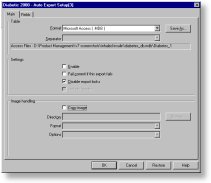 Export Connect Agents
TELEform includes a wide range of pre-made Export Connect Agents which provide point & click connectivity to data and content management systems. The Field Data Mapping interface allows you to connect form fields to existing database tables and archive systems, and supports simultaneous export to 8 Export Connect Agents.
Data Export Connect Agents
Data Export Connect Agents include support for ODBC, Microsoft Access, Excel, and SQL Server, FoxPro, Oracle and XML data applications on your network or WAN. You can easily add custom data Export Connect Agents using TELEform custom scripting capabilities, and you can connect TELEform data collection to accounting, ERP, and legacy applications.
Image Export Connect Agents
Image Export Connect Agents support placing TIF or Adobe PDF archive copies of completed forms and captured documents into ODMA applications and content management applications, including products from IMR, FileNET, Open Text, OTG and more. TELEform can also archive to Web servers, LAN/WAN systems and mass-storage systems. The system supports control for file naming, auto-incrementing and population of index/search systems. Custom Image Connect Agents can be easily created to support legacy back-end systems.

Scanners and Imaging Boards:
Agfa
Cruse
Fujitsu
Kodak

Storage:
Disc
Hewlett Packard
Plasmon


Document Management Software:
Saperion
Cardiff
Paper Vision
SWT





Miscellaneous:
Bookeye

Fax Products:
Captaris
Dialogic